"One of today's leading folk ballad duos on the British Folk Scene."
Michael Moll, Folk World, 2019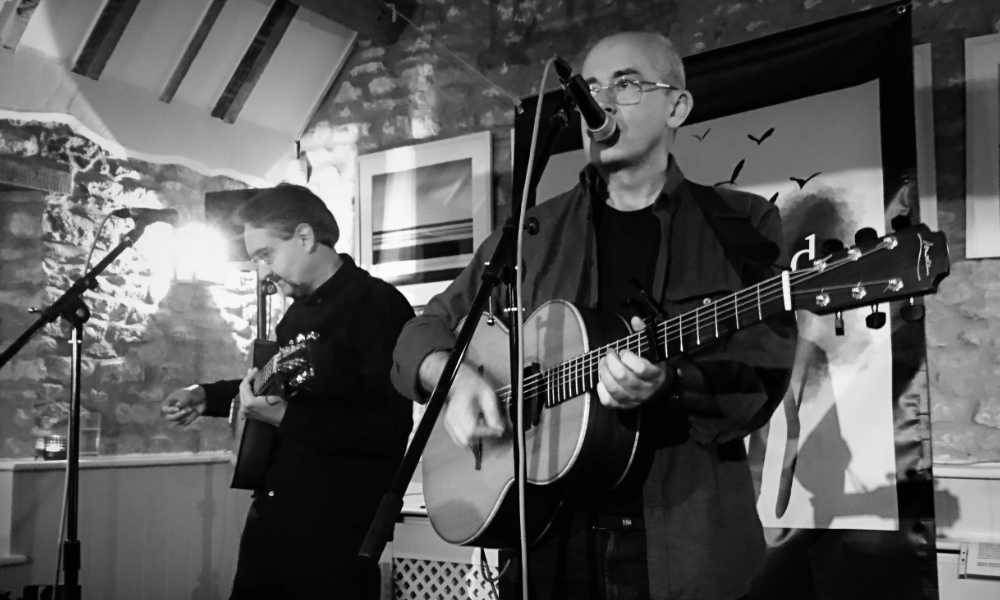 div>
Biography
Na-Mara are Rob Garcia (mandolin, mandola, classical guitar and vocals) and Paul McNamara (guitars, vocals). They are based in St. Albans and have been performing since 2006 across the UK and in France, Germany, Spain and, in 2019, China.more...
Next Gig
Saturday, 28th October 2023, 20:00
Arch 437, Cranmer Road, Forest Gate, London, E7 0JNmore...
"One of life's certainties, thus far, is that any music produced by Na-Mara, be it live or recorded, will be of the highest quality and guaranteed to involve subjects and themes of compelling interest."
David Pratt, FATEA, April 2019
---